tokyo-based design studio we+ is finding new uses for discarded building materials in a research project titled 'link'. looking specifically at the japanese context, the team explores the important issue of recycling for SEMBA ethical design thinking, a new activity for SEMBA corporation, which designs and constructs commercial buildings.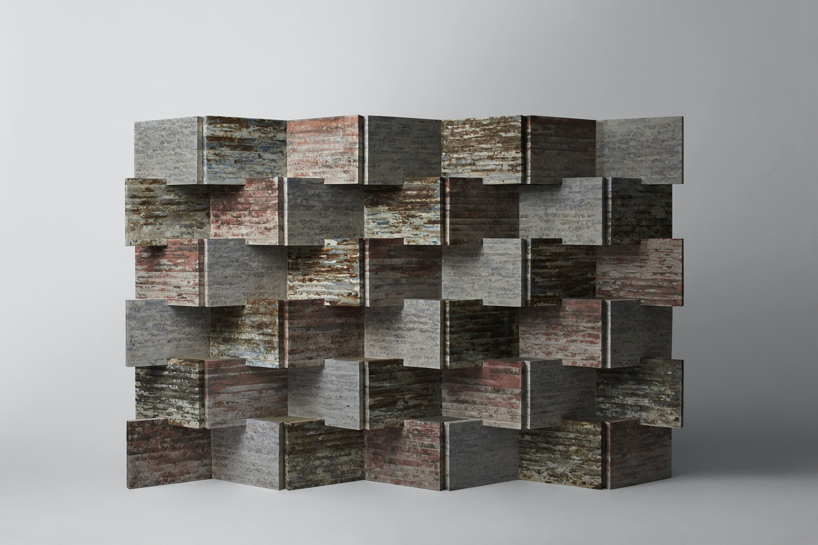 images by masayuki hayashi (excluding process images)
commercial buildings in japan have an average lifespan of 5 to 10 years, from construction to demolition and disposal, tells we+. compared to offices and other spaces, the life cycle of those buildings is very short, which is one of the reasons why reducing waste and recycling materials is becoming a major issue. as part of the SEMBA ethical design thinking activities, the link project is focusing on discarded building materials coming from the demolition of commercial buildings as well as mock-up materials produced in large quantities during the planning and design stages.
buildings that were created with a lot of effort are being dismantled or demolished for several reasons. even though they are still functional, they are being considered as non-reusable. in this project, we+ explores the various possibilities of recycling waste building materials other than material recycling and thermal recycling. by disassembling and reconstructing building materials that have lost their original functions, the team is looking into the possibility of using them as new materials in order to bring out a different appeal while keeping the memories they inherited in the place they used to be.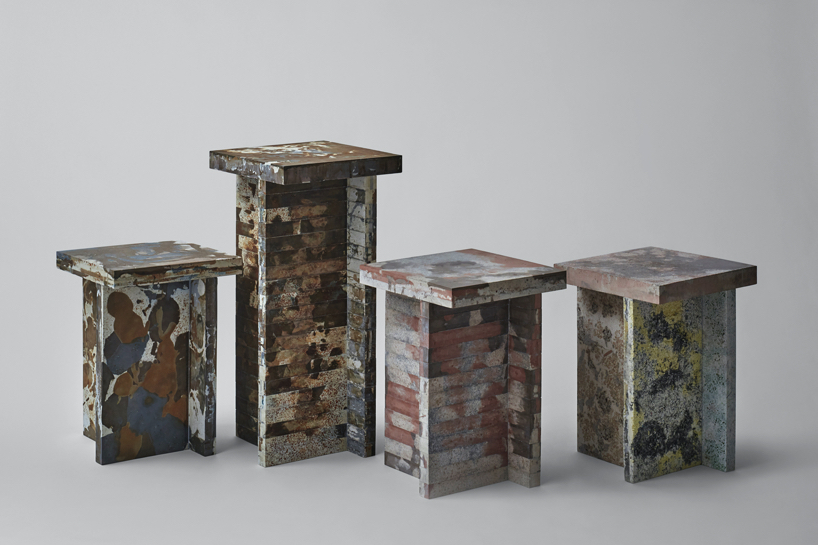 waste building materials such as wood, metal, and bricks are crushed into small pieces and solidified with different degrees of granularity. the rough grains are used as materials that create patterns whereas the fine grains are transformed into pigments. these physical modifications lead to the creation of new expressions. other than grains, the oxidation of the metal gives more depth to the expression.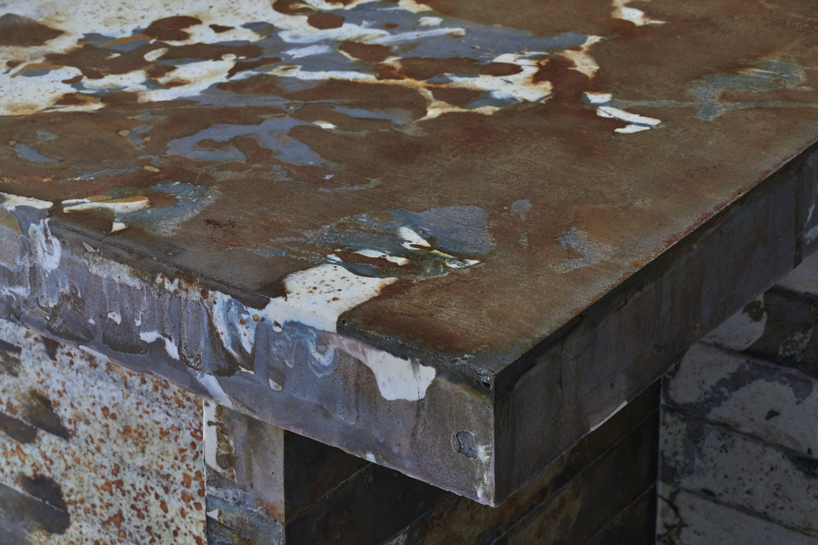 after those transformations, the materials are molded to create a modular system for a variety of applications, from furniture to wall surfaces. the ideas and the design process of this project can be applied to different contexts and with other waste materials. the aim is to continue those sustainable studies and to find an ideal way to incorporate mass-produced and consumed materials into a recycling system.