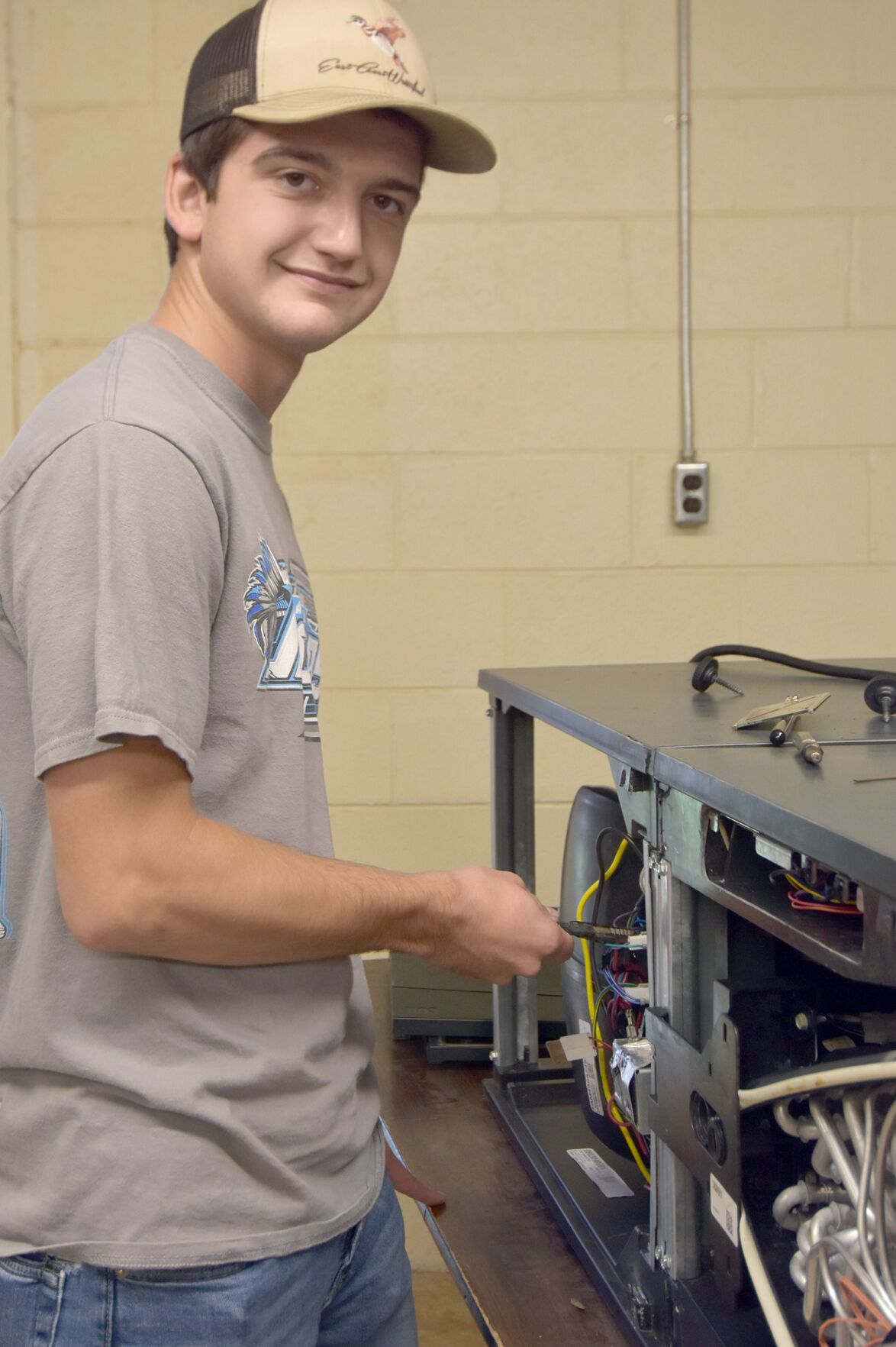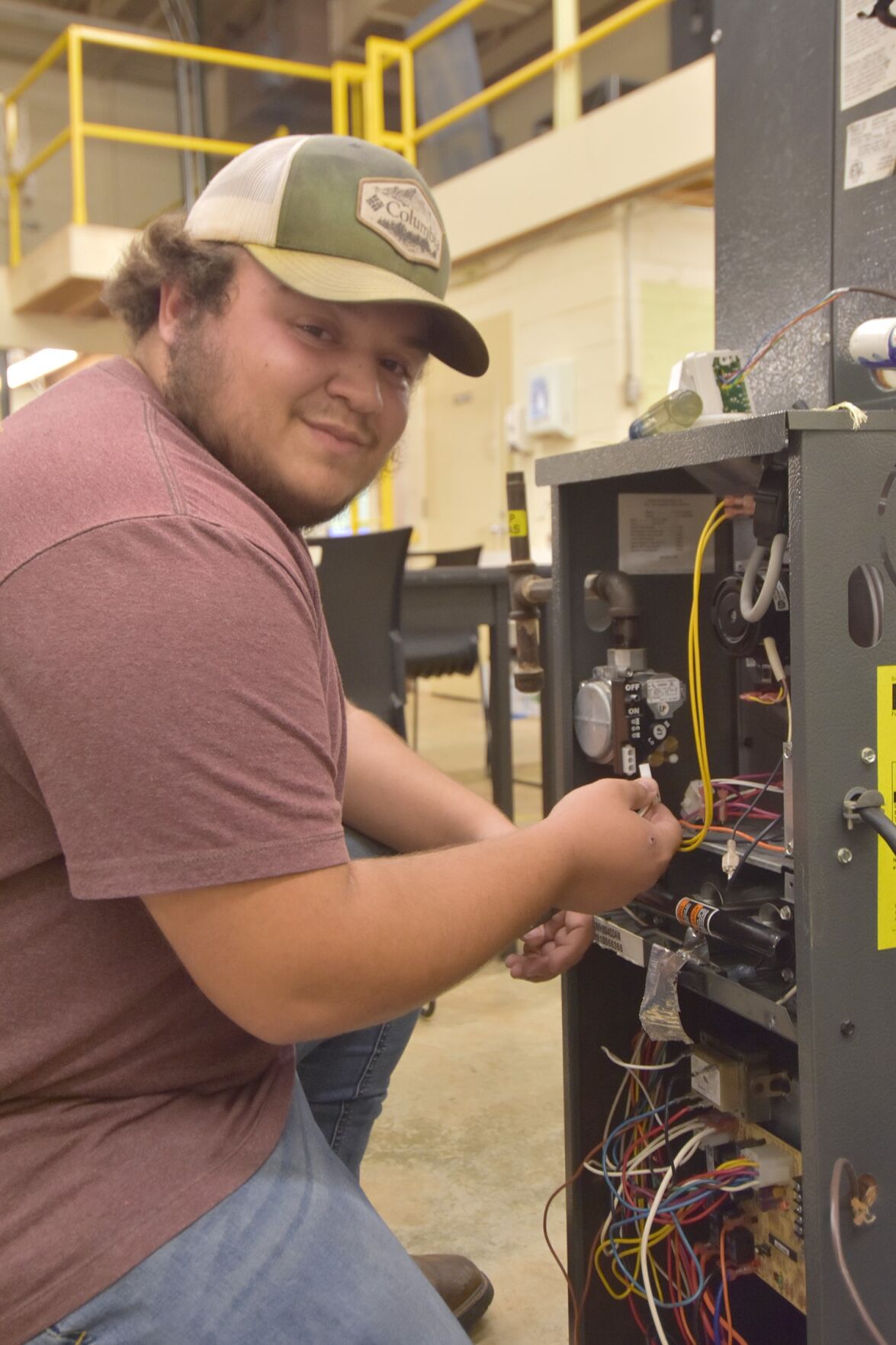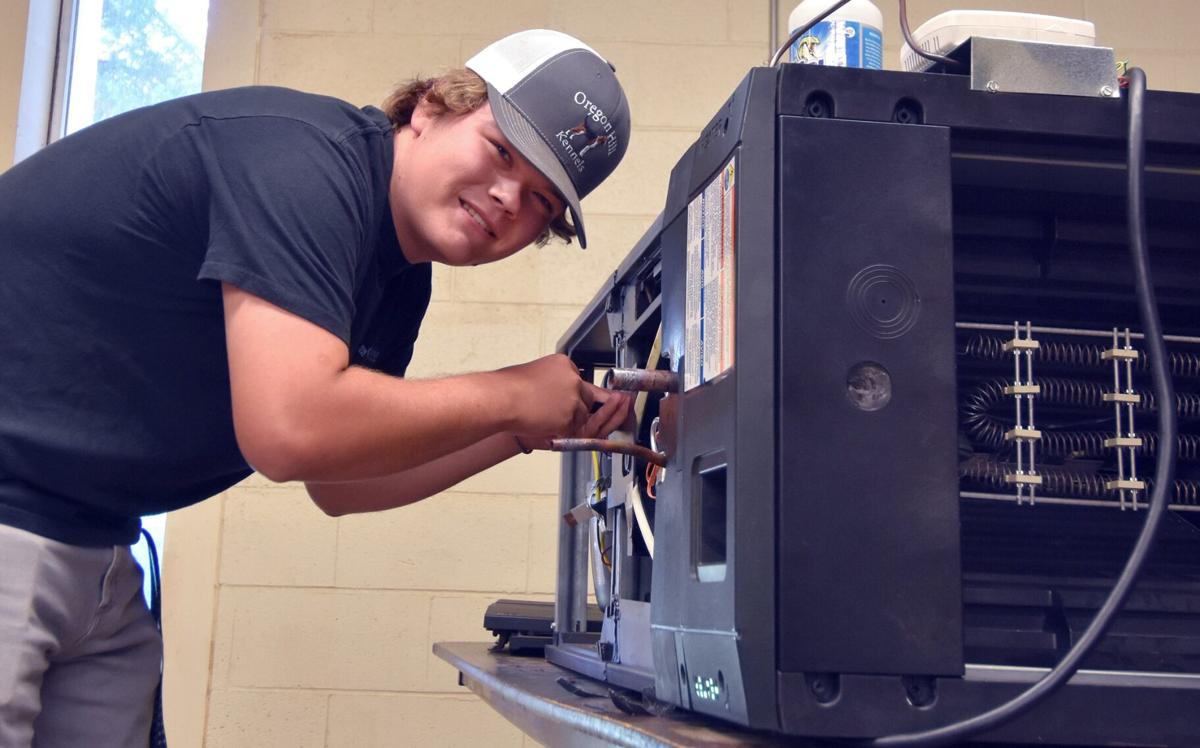 Staff Report

WENTWORTH – Eleven HVAC students at Rockingham Community College passed the Universal Level of the EPA Certification Exam on their first try — and have all secured jobs.
The newly-certified students are Heath Carter, David Dickens, Robert Dove, William Farlow, Zachery Glaeser, Luke Hazelwood, Timothy Jacobs, Brison Knowles, Zachery Meade, Christian Meeks, and Lawrence Wray.
Hazelwood and Knowles both enrolled in Heating, Ventilation and Air Conditioning (HVAC) at RCC through the Career and Technical Education (CTE) program. Entering the Air Conditioning and Refrigeration Basics Pathway, they earned college credits while they were students at Reidsville High School. This pathway teaches entry-level skills in residential light commercial HVAC, and in domestic refrigeration. Students learn to braze, test for leaks, recover refrigerant, charge a unit, use meters, and read wiring diagrams. Upon successful completion, students earn their certificates, and the credits are applied toward a diploma in Air Conditioning, Heating & Refrigeration Technology.
Dickens enrolled as a student at Rockingham Early College High School. All three started the program at RCC in Fall 2020, graduated from high school in spring 2021, and are continuing at RCC with plans to earn their diplomas in spring 2022.
The trio came into the program in the middle of the pandemic amid COVID-19 restrictions. The circumstances may have made things easier for them, as high school classes were on Zoom, and only the HVAC classes at RCC were in person.