atelier satoshi takijiri architects and OHArchitecture have transformed a historic japanese house into 'ume, yamazoe', a quite hotel that takes in the rich natural surroundings. located in yamazoe village, nara prefecture, the renovated property offers expansive views of the rural landscape and blurs the boundaries between inside and outside. it consists of three wooden buildings perched on a hill: the main one, which contains the reception, kitchen and one room; and two additional lodges.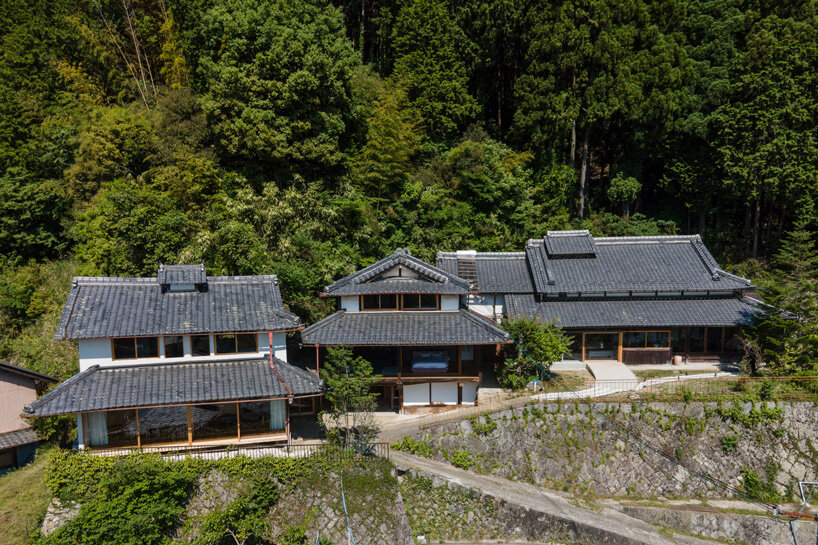 all images courtesy of atelier satoshi takijiri architects
'hotels tend to be closed off in search of privacy, but we thought to take the outside in by opening a part of the hotel on purpose,' notes atelier satoshi takijiri architects, who renovated the historic construction alongside OHArchitecture. 'ume, yamazoe' is developed to connect guests with japan's rich nature while consciously refraining from 'excessive hospitality'. instead, it focuses on experiencing the immediate environment, offering an outdoor sauna, a fire pit, spots to stop and chat with locals, and easy access to the mountain trails surrounding the property.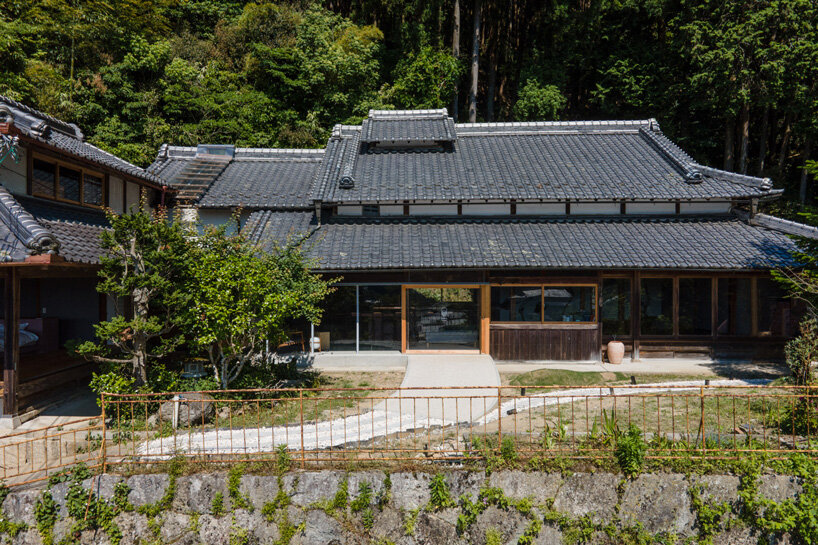 the hotel's main building encloses the lobby and reception area, an open kitchen with expansive views of the yamazoe landscape, and a guest room. the two other buildings each contain a guest room that benefits from the same panoramic views as the kitchen thanks to floor-to-ceiling openings. semi-public spaces in all three buildings blur the boundaries between inside and outside, allowing a pleasant breeze to flow in, the sun to shine through, and locals to bring in the village's unique atmosphere.