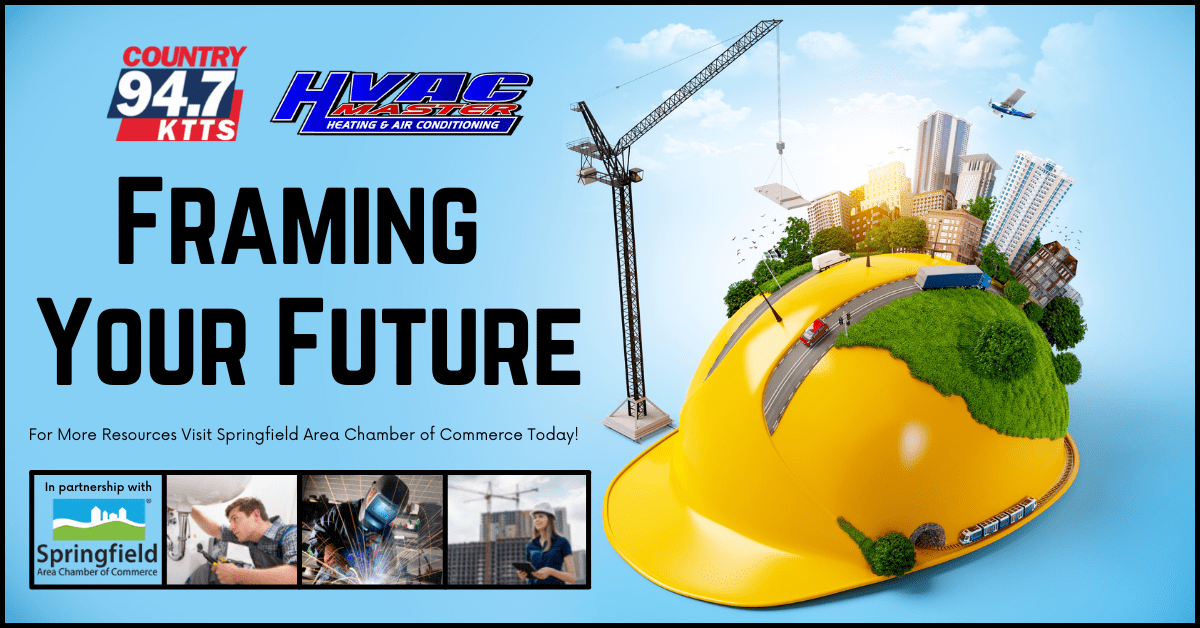 That shower you took this morning. The road you're driving on. The power that drives your computer. A lot of people help make it happen, and keep it going!
So what happens when they're not there? Where is the next generation of builders, fixers, and fabricators?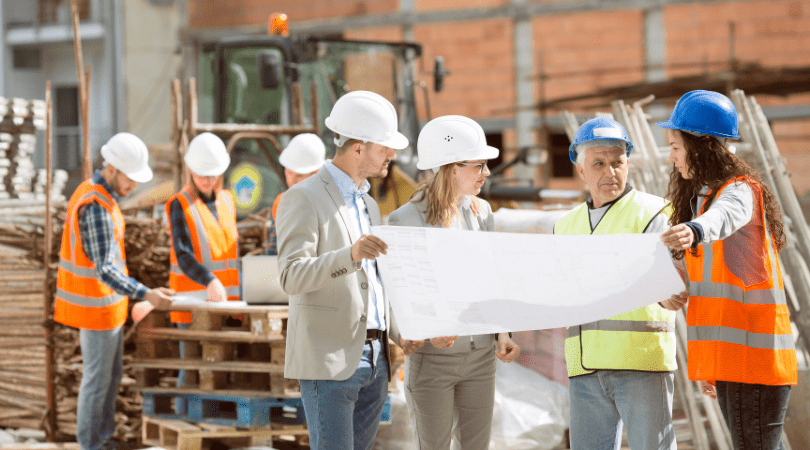 Everything Country 94.7 KTTS, in partnership with the Springfield Area Chamber of Commerce, want YOU to help us frame the future of the Ozarks.
A four-year college degree is a great option, but not every high-opportunity field requires one. There are many incredible career opportunities available to you right now!
Set yourself up for a lifetime of success when you consider a career in construction, HVAC, manufacturing, plumbing, agriculture, and more!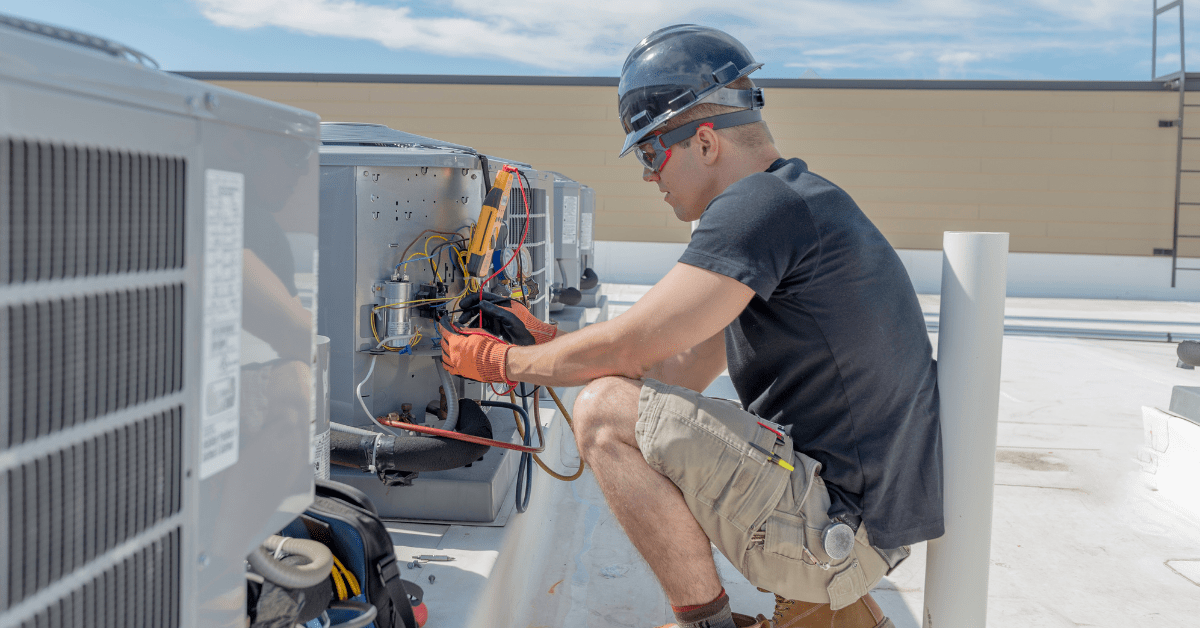 Careers in the trades teach you lifelong, practical skills. Your training will be a fraction of the cost of a 4-year college.
You'll earn good money and valuable experience that could even lead you to operating your very own business.
The best part is that skilled labor occupations are always in high demand.
Check out the average wage of several, local, trades careers in the graph below. Also, see the average overtime pay-per-year for trades careers in Springfield.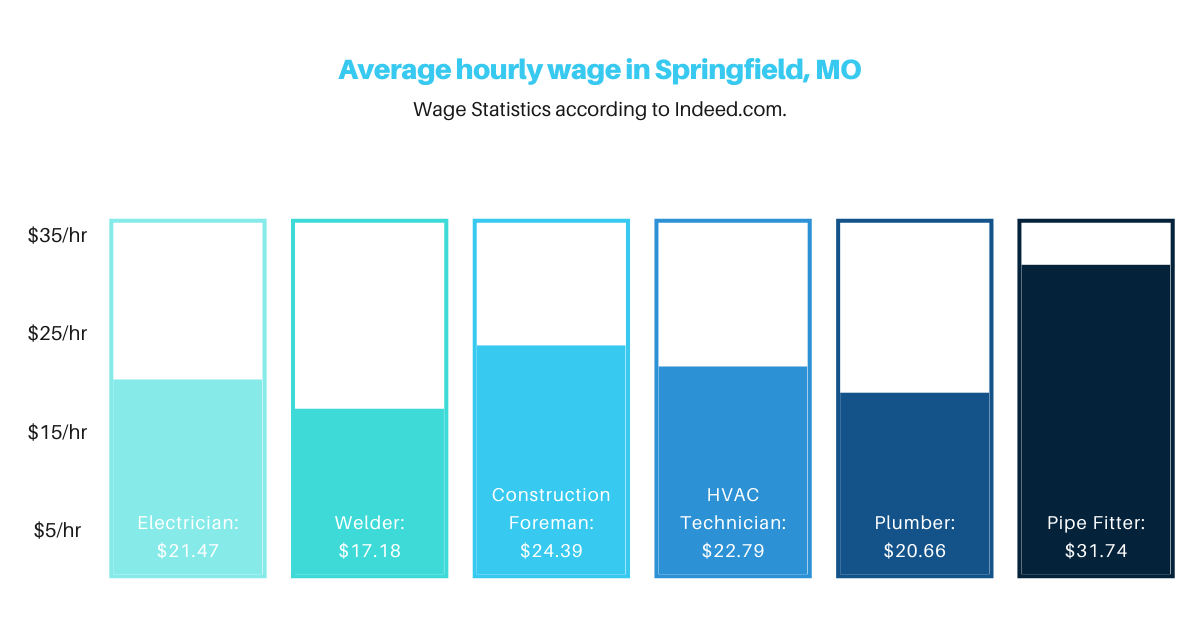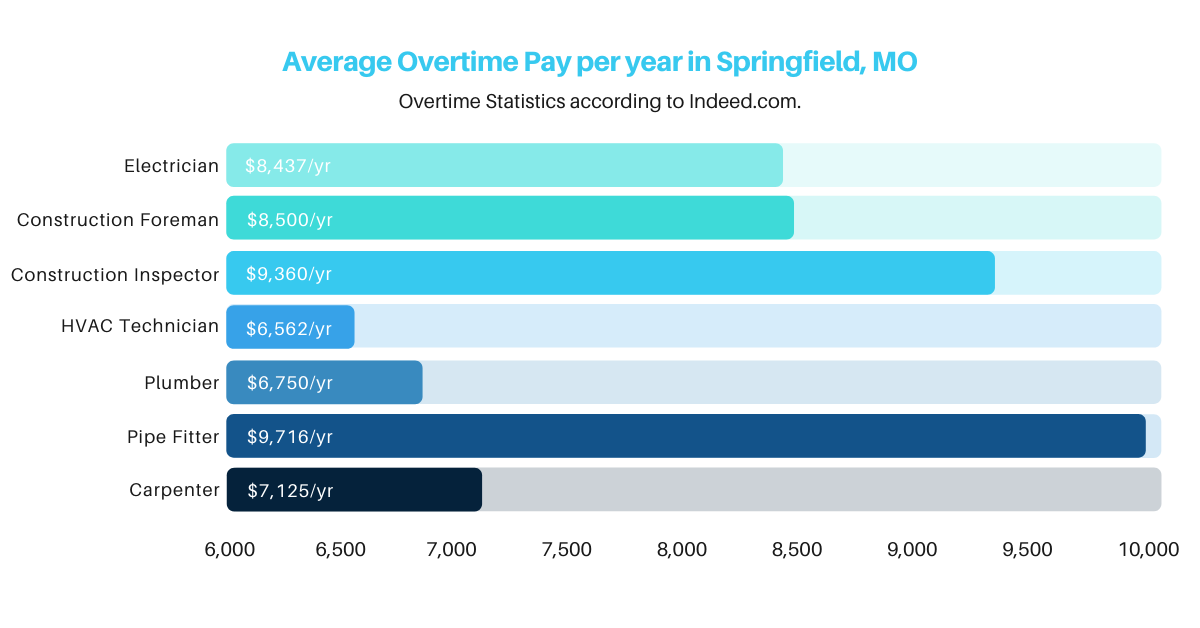 What do you say? Do you want to frame a future of success?
Take the next step today. Look into career options with local companies, like our good friends at HVAC Master Heating & Air Conditioning!
Below are several companies that provide great on-the-job training. Click on the business name to learn more about what each company does. Push the "CLICK HERE" link to learn about open positions and career opportunities.
"Trade of the Week Sponsor" (8/2 – 8/8): HVAC Master Heating & Air Conditioning

About HVAC Master Heating & Air Conditioning: "HVAC Master began in 1997 when owner Rick Lowe began serving his customers with honesty and integrity. In 2011, he founded his own company on the principles of Service Before Sales.
Every highly trained member of Rick's team builds each customer relationship on trust, honesty, and integrity. The company is a family-owned and operated HVAC repair, service, installation, and maintenance firm serving homes and businesses in southwest Missouri.
We believe in the principles of satisfying customer needs at the lowest cost available. If we can repair an HVAC system to bring it optimal efficiency, we do that ahead of suggesting an outright replacement. That's the Service Before Sales aspect of our company's founding philosophy.
We pride ourselves on exceeding all home comfort expectations with expert assistance, preventive maintenance, and repair service that delivers value."
Contact them today when you CLICK HERE.