Facility Manager Cost Saving/Best Practice Quick Reads    RSS Feed
 September 1, 2021 –
Contact FacilitiesNet Editorial Staff »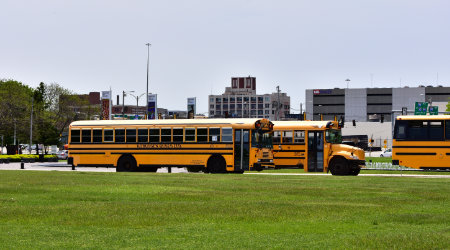 In Milwaukee, Wisconsin, when it is announced that school is canceled for weather reasons, almost 100 percent of the time it is attributed to extremely cold weather or a blizzard that makes roads unnavigable.
This week, Milwaukee Public Schools (MPS) dismissed students at 11:30 a.m. one day because heat indices were moving into triple digits. The reason? Only 17 percent of MPS' buildings are fully equipped with air conditioning, leaving conditions inside the schools hard to deal with for staff and students, Superintendent Keith Posley told WTMJ Channel 4.
Posley told the station that retrofitting the buildings with air conditioning systems is a priority for MPS, but the projects would cost at least $1.5 million per school. He hopes to use a portion of federal relief funds from the pandemic to address the air conditioning issue.
The lack of air conditioned schools is an issue across the country. The station cited a USA Today report that says 30 percent of public schools in the country are not fully air conditioned.
In lieu of long-term solutions, officials are asking the schools to use temporary solutions, such as using industrial fans and individual AC units in classrooms.
Dave Lubach is Managing Editor, Facility Market.
Next
---
Comments