nestled among a bustling area in the center of ha tinh city, vietnam, brick-clad 'tiamo house' maintains both direct connection to nature and privacy. dom architect studio integrated the landscape into the interior, while at the same time, the two-storey family house adopts an introverted character. the entire common area opens towards nature through long verandas, and alternately placed bricks create a mesh of void and solid providing residents with visual openness yet intimacy.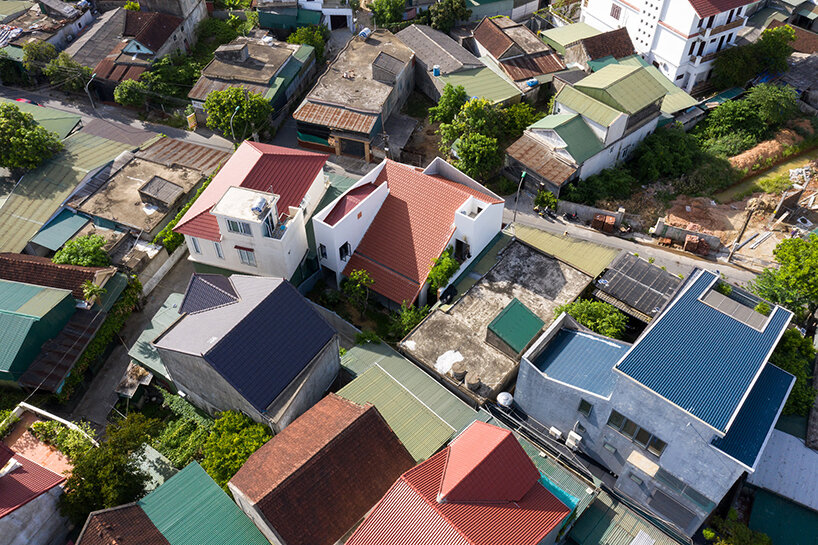 all images courtesy of hoang le 
dom architect studio organizes the ground level with a series of horizontal layers while large openings fade away the barrier between inside and outside, allowing a seamless transition between them. the first layer serves as auxiliary spaces including the garage, toilet, stairs, and small gardens; the second block works as the main living space with the lobby and kitchen; the third one takes shape as an extended porch and the last one is the garden with a lot of old trees — that the architects included in the plan —  and a small aquarium.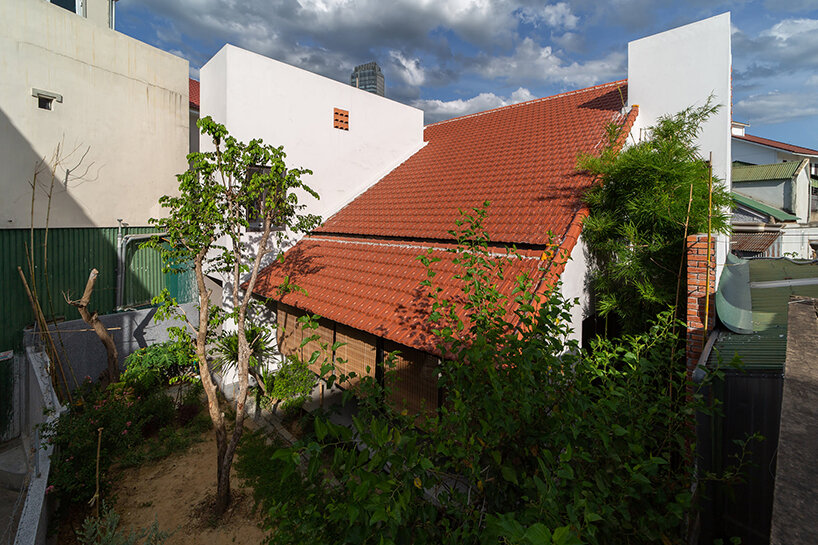 upon entering the upper floor, the residents are greeted by minimalistic sleeping and auxiliary spaces, while a long airy timber corridor offers visual connection to the lower level. apart from bricks, the architects utilized grindstones, natural timber, and exposed concrete to complete the dwelling. the house represents the lifestyle of the people living within, as the owner of the house is a photographer with a fondness for plants, raw materials, and crafts.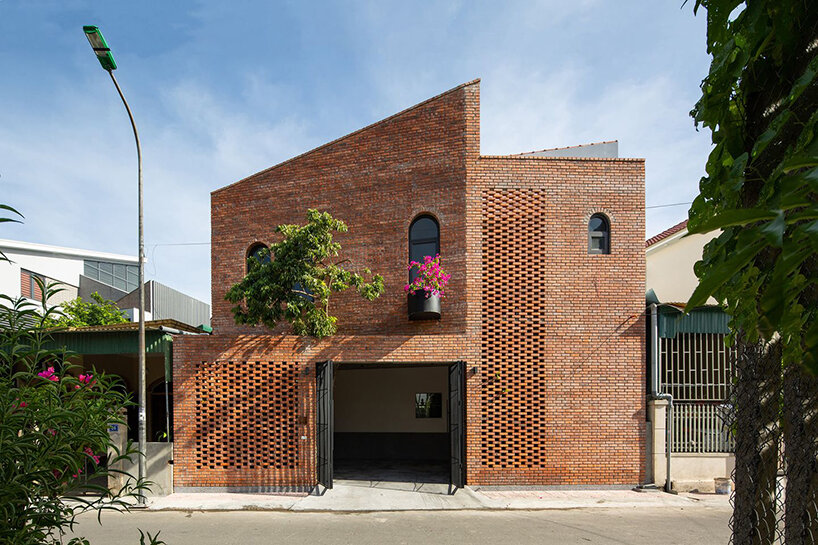 the common living space, which is set in the center of the house, opens up through long terraces to maximize natural ventilation and generate a well-lit environment where intimacy is still maintained. taking into consideration the frequent flooding of the city, in an attempt to maintain the safety of the dwelling during the rainy seasons, the architects slightly raised the entire structure — which is accessible by a few stairs — without interrupting the harmony between the inside and outside.