Clean Group, an office cleaner company based out of Sydney, regularly shares useful tips for industry players and customers on the company blog. The latest article on the Clean Group blog talks about the daily commercial cleaning needs of local businesses along with useful tips for the same. The article also takes readers through the process of hiring an expert office cleaning service provider in Sydney.
Clean Group is a full-service commercial cleaning company with a specialization in office cleaning and strata cleaning. The company has a 20-year legacy of successfully delivering quality-driven and personalized cleaning services to Australian businesses. All their 200+ customers trust Clean Group for all their routine cleaning and occasional cleaning needs. The company offers cleaning services in more than a thousand suburbs and cities of Australia.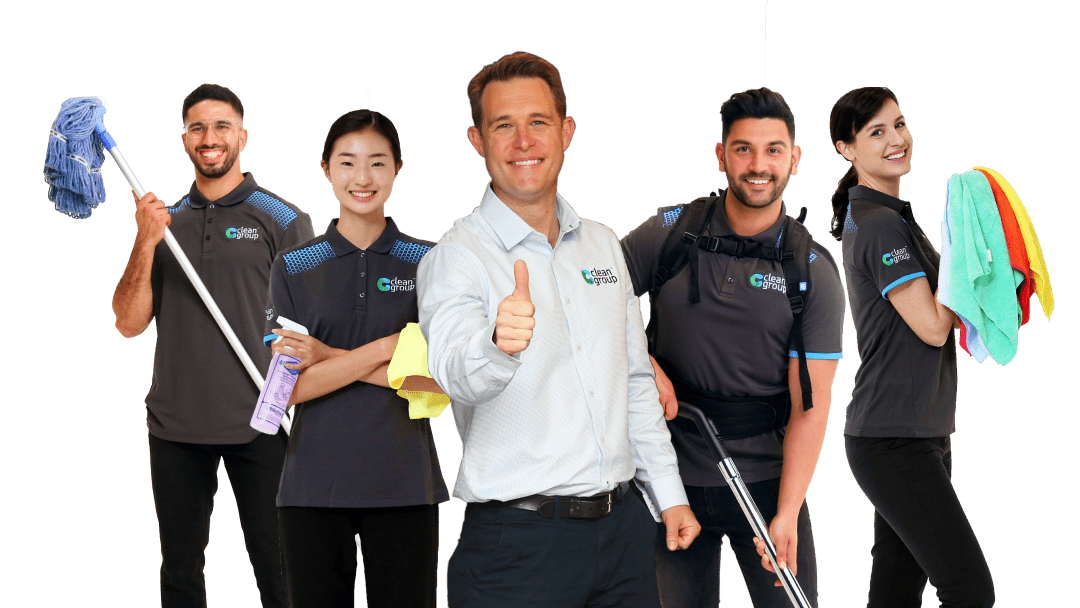 The Clean Group official blog is dedicated to sharing the industry news and cleaning tips, DIY cleaning guides, etc. with the readers. All the articles are written by the company's in-house marketing team under the guidance of expert and seasoned industrial cleaners.
"We are proud to have been receiving hundreds of visitors on our company blog per month. Most of our target audiences include potential and existing customers. Also, many fellow cleaners and companies read our blogs to gain an insight into the latest cleaning techniques, tools and tactics. You can also subscribe to our newsletters to receive new articles and updates in your mailbox," said Suji Siv, owner and CEO of Clean Group.
Among other things, the company is also well-known for its advanced cleaning equipment and eco-friendly solutions that are meticulously selected from the latest in the market. According to the company owner, a big part of their business investment goes into buying the latest cleaning gadgets. "We invest heavily on occupying the best and latest cleaning resources, tools and supplies to ensure our customers continue to get the best quality cleaning results," he said.
The latest article on the Clean Group blog talks about daily commercial cleaning tips and benefits.
In the first section, the team mentions the various tasks that are generally covered in a regular/daily commercial cleaning job. These include daily vacuuming, mopping of tiles and hard floors, disinfecting and wiping glass windows, doors, etc., emptying and washing bins, mild disinfecting hard surfaces to remove bacteria, Wiping door handles, light switches, knobs, water faucets, etc. with microfibre cloths, and cleaning toilets & bathrooms. "These help extend the life of your office equipment, floors, furniture, etc. as well as make the place look cleaner and more attractive."
In the next section, the team writes down some useful tips and precautions to follow when outsourcing an office/commercial cleaning service.
"For finding the best commercial cleaning company it is the very first step to check online reviews of the cleaning companies as the internet helps you in finding credibility, authenticity, and reliability," says the article. One can read the testimonials of a company's existing and past clients as well as use Google to find and read their cleaning service reviews.
The next step is to compare the quotes of different cleaning companies to find out the one that fits one's budget. Some cleaning companies, including Clean Group, offer on-site estimates after analysing a property for its cleaning needs. But, this is a free, no-obligation quote, so one can still say no if the price is too high for one's budget.
Other important things to look out for when searching for a cleaning company include the company reputation, their experience in the cleaning industry, safety measures such as the use of eco-friendly solutions, cleaners' experience and background, their expertise in a particular area, flexibility in scheduling, support system, and quality guarantee. Clean Group as a leading commercial cleaning and office cleaning company in Sydney provides routine cleaning, same-day cleaning, one-off cleaning and emergency cleaning services to businesses in the area.
Also, the article talks in detail about the importance of professional commercial cleaning of premises such as offices, stores, gym, care centres, etc. "Adding the professional office cleaning service to your weekly or monthly business plan or upgrading the present one could draw various advantages for your workspace. Towards employee's health, it can prove to be an effective investment."
To learn why or how professional business cleaning is not just about making a place look beautiful but also keeping it safe for employees and customers, read the complete article at https://www.clean-group.com.au/daily-commercial-cleaning-sydney/.
To book a cleaner or office cleaning service from Clean Group, visit the website or call their helpline number 1300 141 946.
###
For more information about Clean Group, contact the company here:
Clean Group
Suji Siv
1300 141 946
[email protected]
14 Carrington St, Sydney NSW 2000