The Refacing Experts from All About Kitchens
Modesto, CA – All About Kitchens is a home improvement company specializing in kitchen and bathroom remodeling. They are a one-stop-shop for home improvement and remodeling projects. The company offers various home improvement services such as renovation, plumbing, carpentry, and flooring. Clients also get to enjoy other services such as hardwood flooring, refinishing, appliance installation, countertops, cabinetry, HVAC, electrical and lighting fixtures, plumbing, appliance installation, plastering and painting, removal, and relocating walls. Their accessories and parts are from top-quality brand manufacturers. The company is both licensed and insured.
Remodeling has many benefits, as it helps clients transform an average-looking space into their dream space. It also gives a perfect opportunity to upgrade accessories and other additions such as extra storage space, as well as installing new features. Remodeling increases property value, especially when done on the essential rooms such as the kitchen and bathroom.
Whether a client is interested in a functional or the latest kitchen and bathroom trends, All About Kitchens will customize their services to meet unique customer needs and budgets.They engage clients at all stages from planning, envisioning the final design, and executing the final process. The team of highly experienced professionals ensure they provide a replica of what the client ordered. The company's representative had this to say, "When it comes to client specifications, we do not gamble. We provide exactly what they need. Whether it's a specific color, texture, or accessory, our experts diligently source for the replica to satisfy our client's needs."
All About Kitchens Cabinet Refacing
Cabinet refacing is one of the most popular services when it comes to kitchen remodeling, as it drastically changes the look of the cabinets and the kitchen at large. Refacing does not only offer the benefits of brand new-looking cabinets; it also costs a fraction of the amount used to purchase new cabinets.
All About Kitchens cabinetry cabinet refacing entails replacing the old veneers with new ones. In many instances, accessories such as hinges and handles are also replaced to give a fresh new look. This can, however, be optional. Refacing has many pros compared to replacing entire cabinets. First, it promotes a green business model by reducing damage to the environment. Retaining the cabinet boxes most of which contain formaldehyde, a hazardous chemical, eliminates the need for disposal hence an eco-conscious option. It also gives the client a chance to modify the style by changing the color or the refacing material with wood or laminate. Modesto cabinet refacing also retains the kitchen layout for those not intending to have drastic changes.
Contact All About Kitchens
All About Kitchens is located at 1120 McHenry Ave Modesto, CA 95350, USA. Contact their team by calling (209) 521-4490 for more information on home improvement and remodeling. For additional information regarding their services, visit the company's website.
Media Contact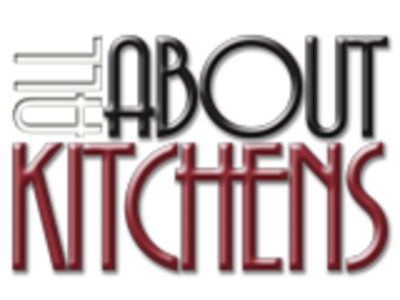 Company Name
All About Kitchens
Contact Name
Jim Schilber
Phone
(209) 521-4490
Address
1120 Mchenry ave
City
Modesto
State
CA
Country
United States
Website
https://aakmodesto.com/