After everyone spent so much time at home last year, the home improvement industry exploded in popularity. Hardware store lines were out the door as people set out to make their dream homes a reality. Between March and August of last year, 61% of U.S. homeowners had taken on their own home projects, according to The Harris Poll.
No doubt wanting to save a few bucks, many people opt for do-it-yourself (DIY) projects. After all, you can learn anything on YouTube, right?
Well, that may not always be the best idea.
While it's easy to watch your favorite remodeling show and think, "I can do that," the fact is that there are certain projects best left to the professionals.
In the interest of saving time, money, frustration (and possibly your life), here are a few projects you'll want to hire out if you get the urge to change things up.
Painting your cabinets
Painting cabinets is one of those household projects that sounds easy and doable, but it's more complicated than it seems. Painting is actually just one of the several steps involved. You'll need to thoroughly clean, scrub, sand, and prime each cabinet to make sure the new paint adheres properly. Mess this up, and you could end up wasting dozens of hours for a less-than-aesthetically-pleasing result.
Then there's all the other preparation. Removing the hardware, and keeping track of what goes where is important so you don't confuse one cabinet with the other. And when it finally comes to paint, there's always a risk that the color won't work out the way you think it will.
Since professionals know the ins and outs of cabinetry, they can handle all those minute details for you — and they can do it faster. Plus, if you're not satisfied with the end product, they can fix things without any extra cost or wasted time on your end. It's easier to let a professional handle the project than doing a subpar job and having your home's value depreciate when you go to sell.
Drywall work
Hanging and repairing drywall may not fall under the dangerous category, but it isn't simple either. First, accuracy is key here. Not only do you need to make sure you're spacing the panels out perfectly, but you also have to have the right screws and be careful not to drive them in too deeply. Also, those panels are heavier than they look, so being totally accurate will prove difficult when your back starts to ache.
Hiring out your drywall work is a lot like getting your oil changed. Sure, you could do it yourself, but for a reasonable price, someone with more experience could do a much better job in a fraction of the time.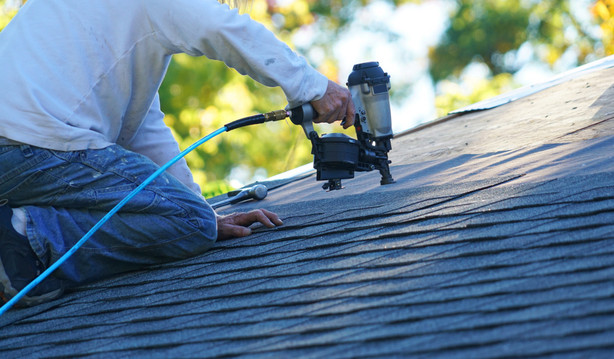 Replacing your roof
Sure, it's one of the pricier home projects out there, but replacing your own roof is a bad idea for several reasons. Whatever you would save upfront you'd most likely be paying for later. Aside from the obvious danger of falling off, there are many things that could go wrong. Not nailing down the shingles properly could result in both an eyesore and potential damage. Your roof is your home's first line of defense in a storm, so you want to make sure it holds up to heavy winds and rain.
Besides, making sure your roof is professionally done is actually an investment. According to HomeAdvisor, installing a new roof increases your home's value by as much as $12,000.
Anything electrical
If there's any project that's absolutely worth hiring out, it's electrical work. Considering your risk of serious injury (or possible death) when dealing with electricity and wires, you don't want to mess around with this one. Even if you think you did everything correctly, an undetected mistake could lead to a big house fire later down the road.
Bob Vila states, "Jobs involving electrical wiring, plumbing, and HVAC units should never be completed without a qualified professional, because gas leaks and electrical sparks resulting from improper installation are a common cause of house fires."
Professional, certified electricians have years of experience when it comes to safety and proper installation — which beats the 15-minute YouTube video you watched.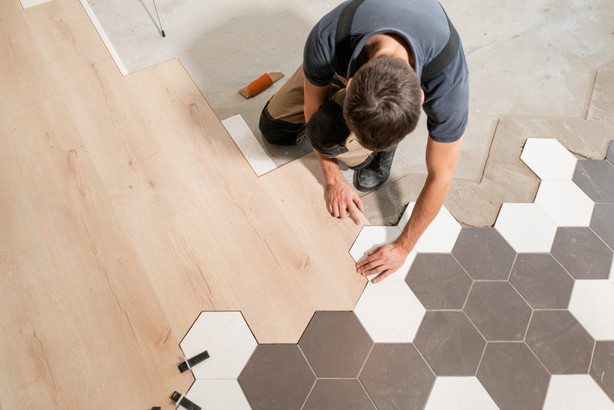 If you want seamless flooring, turn to the experts
Last but not least, flooring is also something you might want to consider getting done professionally. Since your floor's appearance sets the tone for each room, it's worth it to invest in quality installation. The last thing you want is to have your perfect carpet, tile, or hardwood to have seams, lumps, gaps, and other issues.
Mistakes made during installation can comprise the appearance, functionality and lifespan of your flooring. Not to mention it will feel like a waste of money if your expensive new flooring is crooked, spaced out or wrinkled.
Giant Carpet One Floor & Home uses qualified professionals to ensure the best installation possible. To get an expert on your side of your home renovations, visit giantcarpetoneutah.com to find a location near you.
×
More stories you may be interested in