the history of TON – the hand-crafters of bentwood and timber furniture and accessories – twirls and twists around one innovator, a community and bentwood. the '+-160 years' book, written by author adam štěch, chronicles their home in bystřice pod hostýnem, nowadays czech republic, where a bentwood furniture factory has been operating for 160 years. this was ever since german inventor, designer and businessman michael thonet revolutionized the production process in 1861.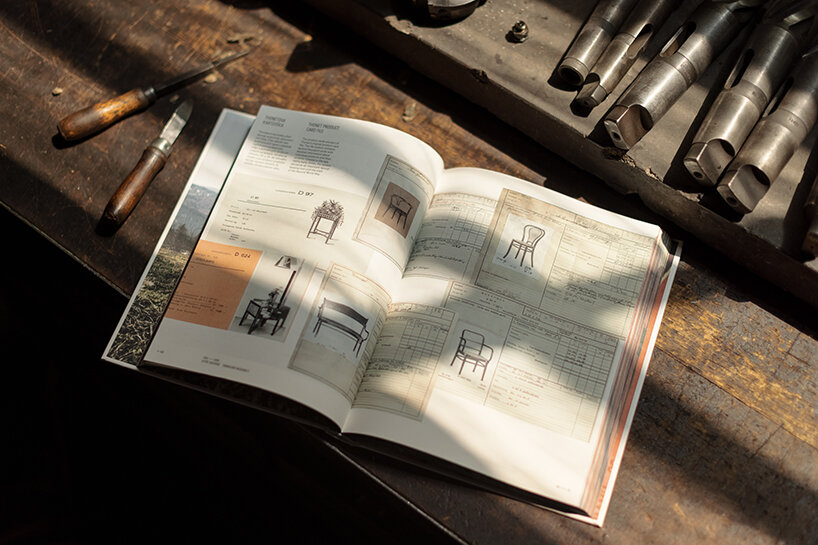 +-160 years – the original and expansion of bentwood furniture from bystřice pod hostýnem
all images courtesy of TON
'+-160 years' book delves into and depicts the origin and expansion of bentwood furniture from bystřice pod hostýnem. it does not detail the exact history of each of the many, many years, but curates a set of knowledge, facts and curiosities that acquaints the reader with the phenomenon of production in the area – now home to TON. from its past, present and future, stories are shared with the factory's anniversary.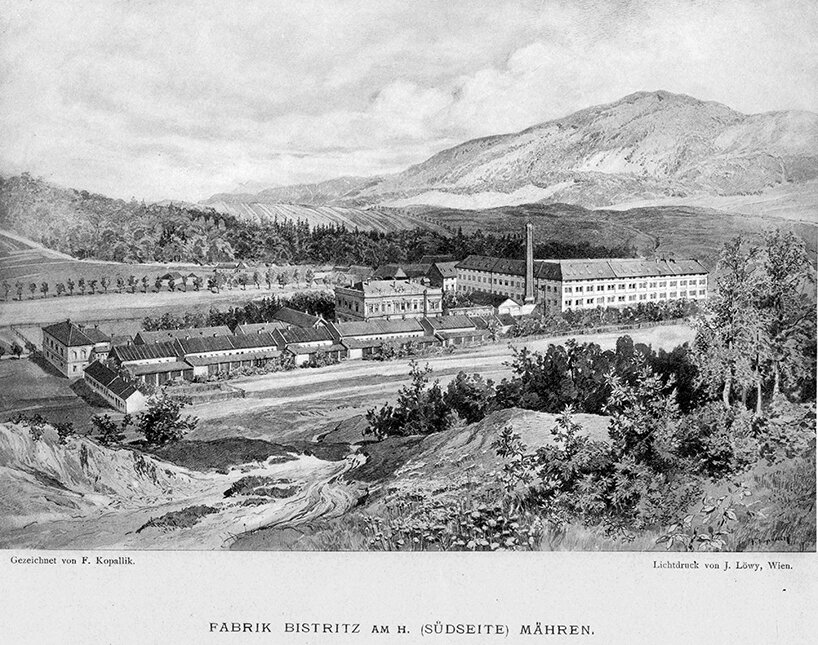 the bentwood factory in bystřice pod hostýnem, now czech republic
the curation is split by defining moments and fortunes for the factory: furniture revolution, golden era, embracing modernity, the end and new beginning, newfound freedom, the birth of a european brand, and vision for the future. this begins with the fact that iconic bentwood furniture has continuously been manufactured in bystřice pod hostýnem up to present day. it was original set up by michael thonet to produce the iconic number 14 chair, persevering through world wars, economic crises, nationalization and communism, but still production never ceased. it reflects the products' timeless nature.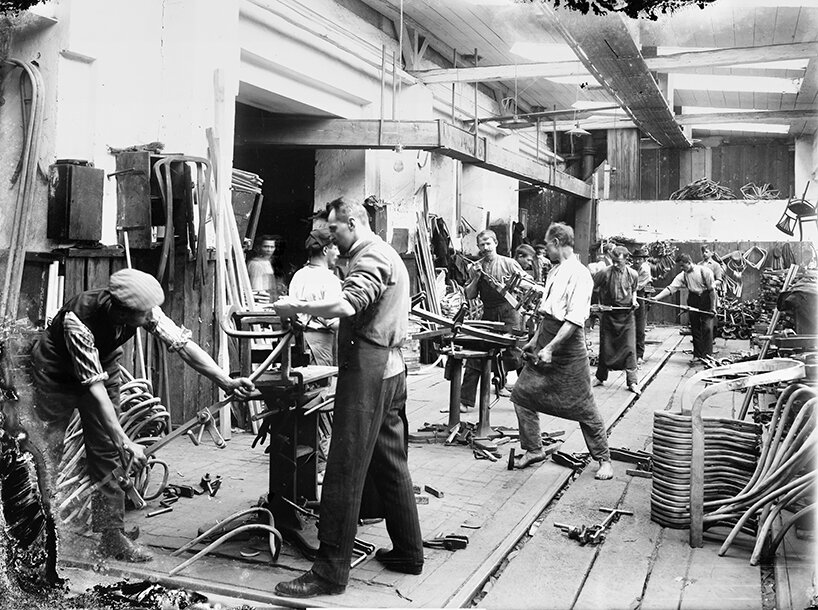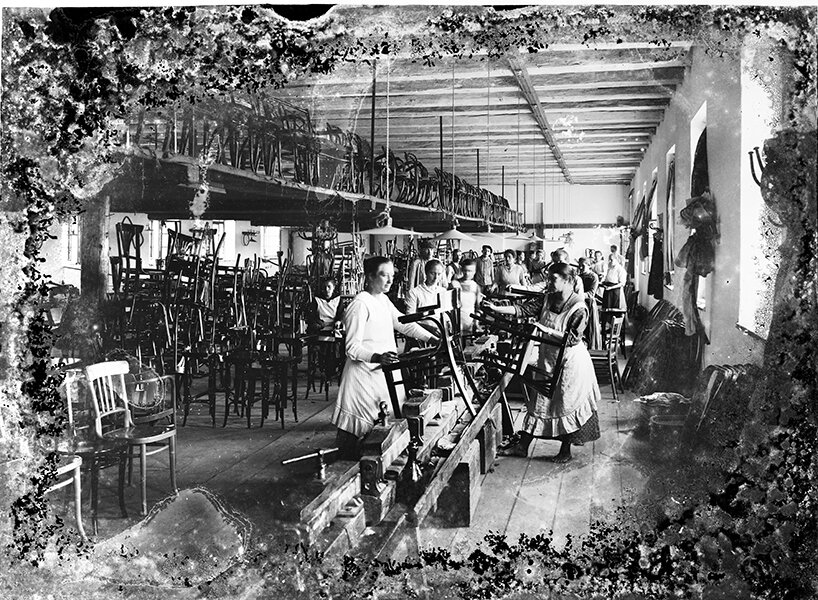 bender and polisher employees in around 1900
this notion speaks more than just factory itself; the phenomenon of bystřice pod hostýnem and its production is down to the community. it is surrounded by beech forests – its core material – but is also a hub for community: the employees and their families. there is a reason why TON is said to be hand-crafted for generations. the factory currently has its sixth generation of workers there. beautiful, often double paged photographs reinforce this image, placing reader in the town, nature, architecture and production line too.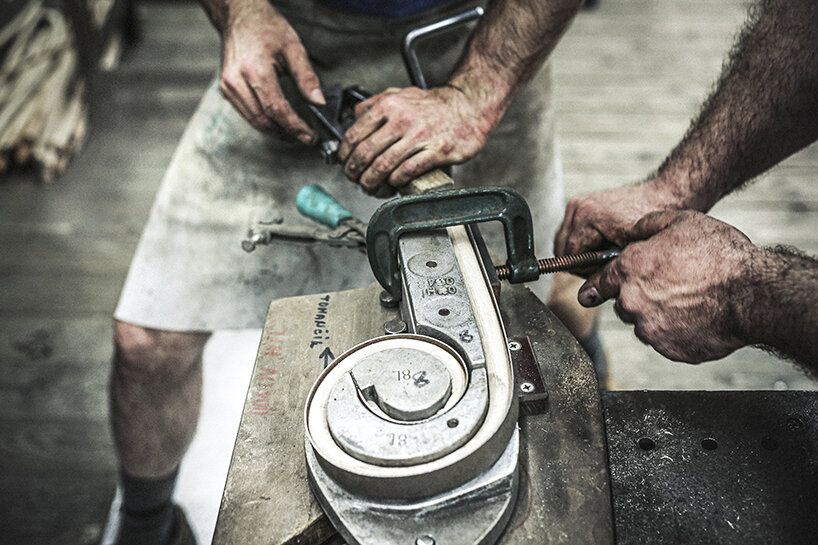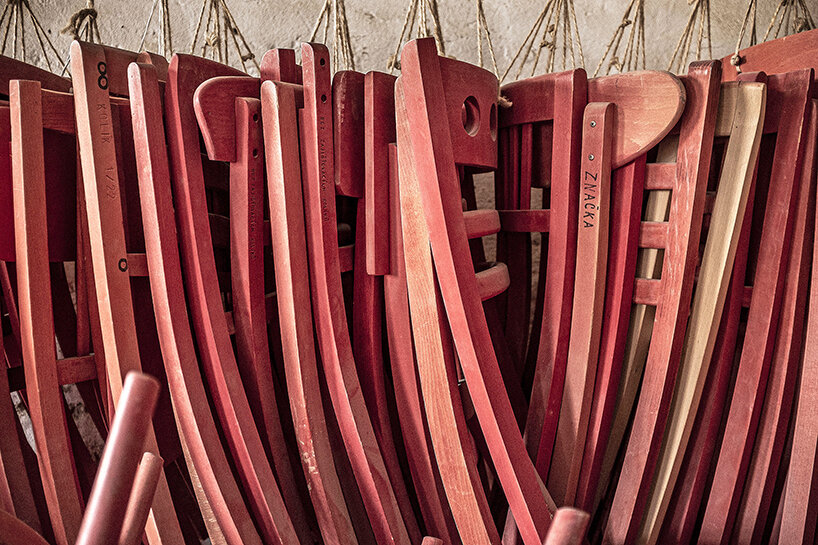 six generations of workers have created iconic bentwood furniture from the factory
a 360-degree video, where people can watch bentwood furniture being manufactured through a combination of manual technology and machines, can be viewed here. more details on the '+- 160 years' book by TON can be found here.